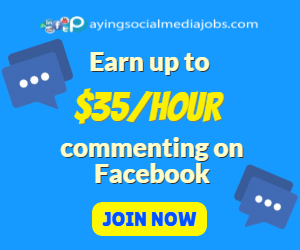 Welcome to Roamingdesk.com
Welcome to Roamingdesk.com, your ultimate destination for valuable information and resources on remote working. Our mission is to empower individuals and organizations by providing comprehensive insights into the world of remote work.
At Roamingdesk.com, we understand the growing trend of remote work and its immense potential. Whether you're a seasoned remote worker, a company exploring remote work options, or an aspiring remote jobseeker, we aim to be your trusted source of knowledge and support.
Our dedicated team of professionals brings a wealth of experience in remote work and job market trends. We are passionate about helping individuals and businesses navigate the remote work landscape with ease and confidence. With our expertise and commitment to excellence, we ensure that you receive the highest quality jobs and content through our blog and job portal.
Services we provide include our comprehensive job portal, where we connect remote jobseekers with exciting opportunities from around the world. We firmly believe in the importance of accessibility, which is why our job posting services are currently offered for free. By eliminating financial barriers, we aim to create a platform that benefits both our customers and remote jobseekers, fostering meaningful connections and enhancing the value exchange in the remote work community.
Roamingdesk.com is more than just a job portal. We are your go-to resource for all things remote work-related. Through our blog, we delve into various aspects of remote work, providing valuable insights, tips, and best practices. From practical advice on setting up a home office to in-depth analysis of remote work trends, we strive to equip our readers with the knowledge they need to thrive in a remote work environment.
We value our readers' feedback and engagement, as we believe in the power of collaboration and shared experiences. We encourage you to join our community, connect with like-minded individuals, and contribute to the ongoing conversations on remote work. Your insights and perspectives enrich our platform and enable us to continually improve our offerings.
Thank you for choosing Roamingdesk.com as your trusted partner in the remote work revolution. Together, let's unlock the limitless possibilities of remote work and shape the future of work for the better.
If you have any questions or suggestions, please feel free to reach out to our team. We are here to support you every step of the way.
Welcome to the world of remote work. Welcome to Roamingdesk.com!
Tel – +44 20 3289 0534